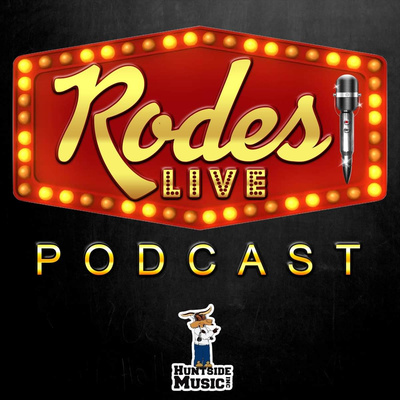 Welcome to the latest edition of the Rodes Live Podcast. This week we sit down to talk with Lit'ature. We also talk with Shock Squad member J Swift. 50 pack member J Moe joins the conversation for a brief moment to shed some light on the 50 Pack project. We have music from "Lit'ature as well his latest single "Red Rum" for this episode. Don't forget to pick up the book "Emotional" by Kiyoko Todae. Tap In!!!
Audio: Linktr.ee/Rodes or www.rodesonline.net
Merch: www.rodeslivepodcaststore.com
Follow Lit'ature on all platforms @Lit'ature.
Follow @Kiyoko Today on IG
Pick up the book emotional here: https://l.instagram.com/?u=https%3A%2F%2Fa.co%2Fd%2Fd0oXXHU&e=AT1z1XbLxMir9N5dpIsxnOnEwldmkMQlnzQoD_rIQ9lzJ7CeQAjNdfU61tFGTs8Luf-wej0uOyiJLvFX1cXDbeZk7g-TKUOsceqwRSrxUd3v5QueL5JCEoEOjSrRkw9hB-1ys9JDpnTnSuSnPgUgBCxOW0gSv6SYwK5FZg