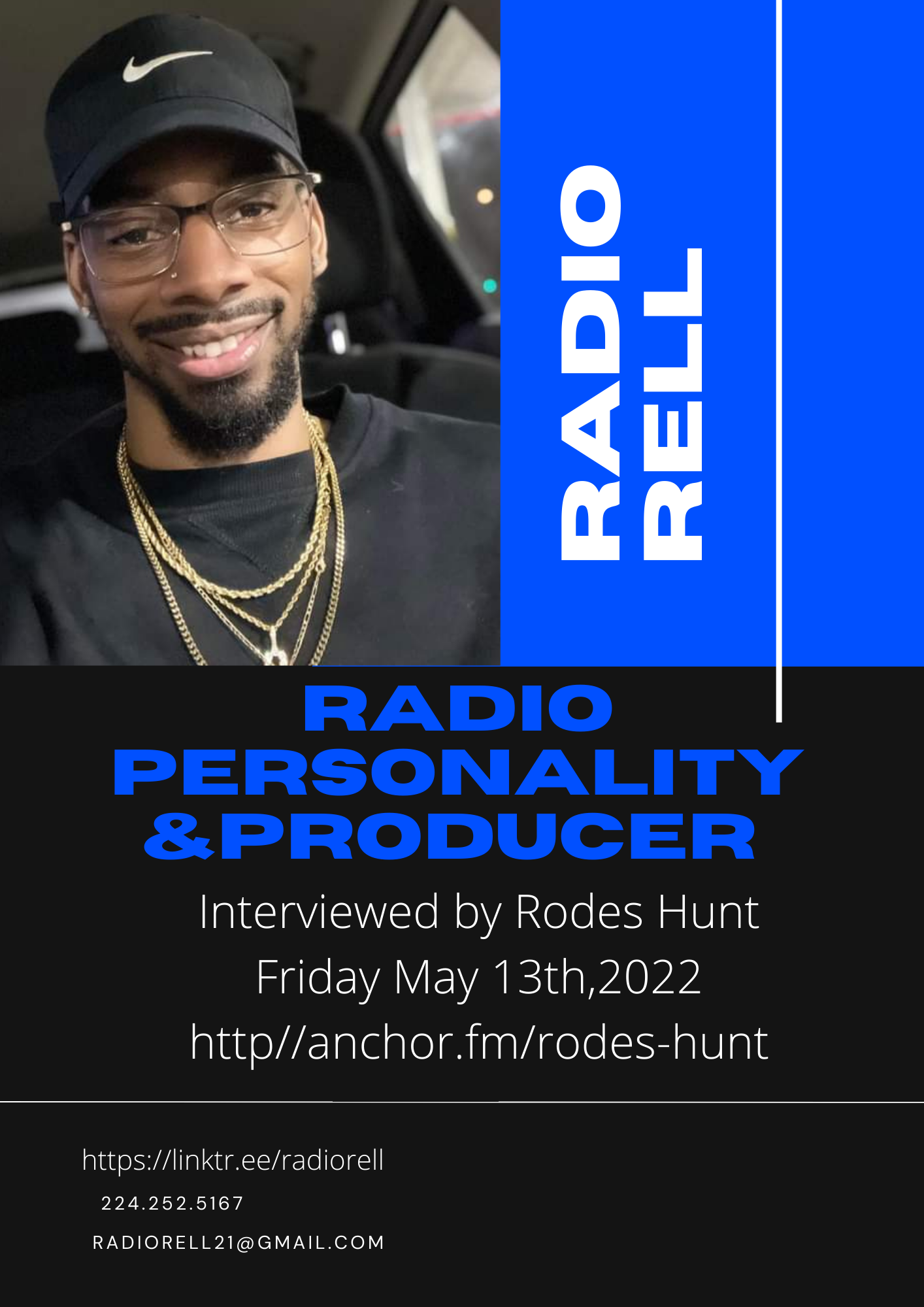 This week on Rodes Live Podcast we sit down with Radio Rell. Radio Rell is a spoken word artist as well as a producer and host of the OG Radio Show & Podcast. The Chicago native has been making waves doing live events as an artist. Rell on the beat Volume 1 & 2 are two instrumental Eps that's undeniable. I sit down with Radio Rell and we chop it up past, present and future plans. Radop Rell is the "What's Poppin" artist of the day. We also have another segment of "What's Poppin" as well you don't want to miss it. If you're interested in booking Radio Rell his Linktr.ee/RadioRell contact and email are in the show notes below. #podcast #podcasting #podcastersofinstagram #podcasts #spotify #podcastlife #podcaster #music #youtube #radio #comedy #hiphop #applepodcasts #love #podcasters #podcastshow #itunes #spotifypodcast #newpodcast #interview #entrepreneur #motivation #applepodcast #s #radioshow #art #dj #newepisode #covid #rap #rodes #rodeslivepodcast #whitelines 
www.rodesonline.net (subscribe). 
www.rodesonline.net/store (music/merch/book) Rodes Album*Clothing*Autographed Copy of White Lines 
Linktr.ee/Rodes 
PayPal bookingrodes@gmail.com or Cash App $RodesT20 if you would like to donate to the show. 
Linktr.ee/radiorell for booking contact 224.252.5167 or RADIORELL21@GMAIL.COM