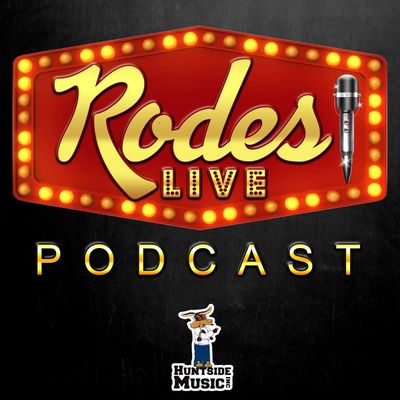 This week I sit down with Big Smash from BetTheHouse Podcast. We take you on a tour of Chicago. We discuss the do's and don'ts when visiting Chicago as well. We discuss food, culture as well Big Smashes origins of podcasting. We chop it up about his journey through life as well as podcasting pitfalls and overcoming adversity. We play smash, pass and dash as well. Rodes is the "What's Poppin" artist of the day. Go subscribe to www.rodesonline.net (Merchandise, Music, Podcast). Get Rodes Live Podcast merchandise here Linktr.ee/Rodes in option on of the link. Get your autographed copies of White Lines (Book) at www.rodesonline.net/store   #podcasts #podcast #podcasting #podcastersofinstagram #podcastlife #podcaster #podcasters #podcastshow #spotify #applepodcasts #youtube #podcastlove #newpodcast #spotifypodcast #podcastaddict #podcastinglife #comedy #music #radio #podcasthost #itunes #podcastsofinstagram #applepodcast #podcastmovement #podcastnetwork #love #entrepreneur #motivation #podcastcommunity #podernfamily 
www.rodesonline.net (Subscribe, Podcast, Music). 
www.rodesonline.net/store (Music, Autographed Book, Album Merch). 
Linktr.ee/Rodes (Rodes Live Podcast Merch/White Line's on Amazon/Twitter/ IG/ect). 
PayPal bookingrodes@gmail.com 
Cash App $Rodest20