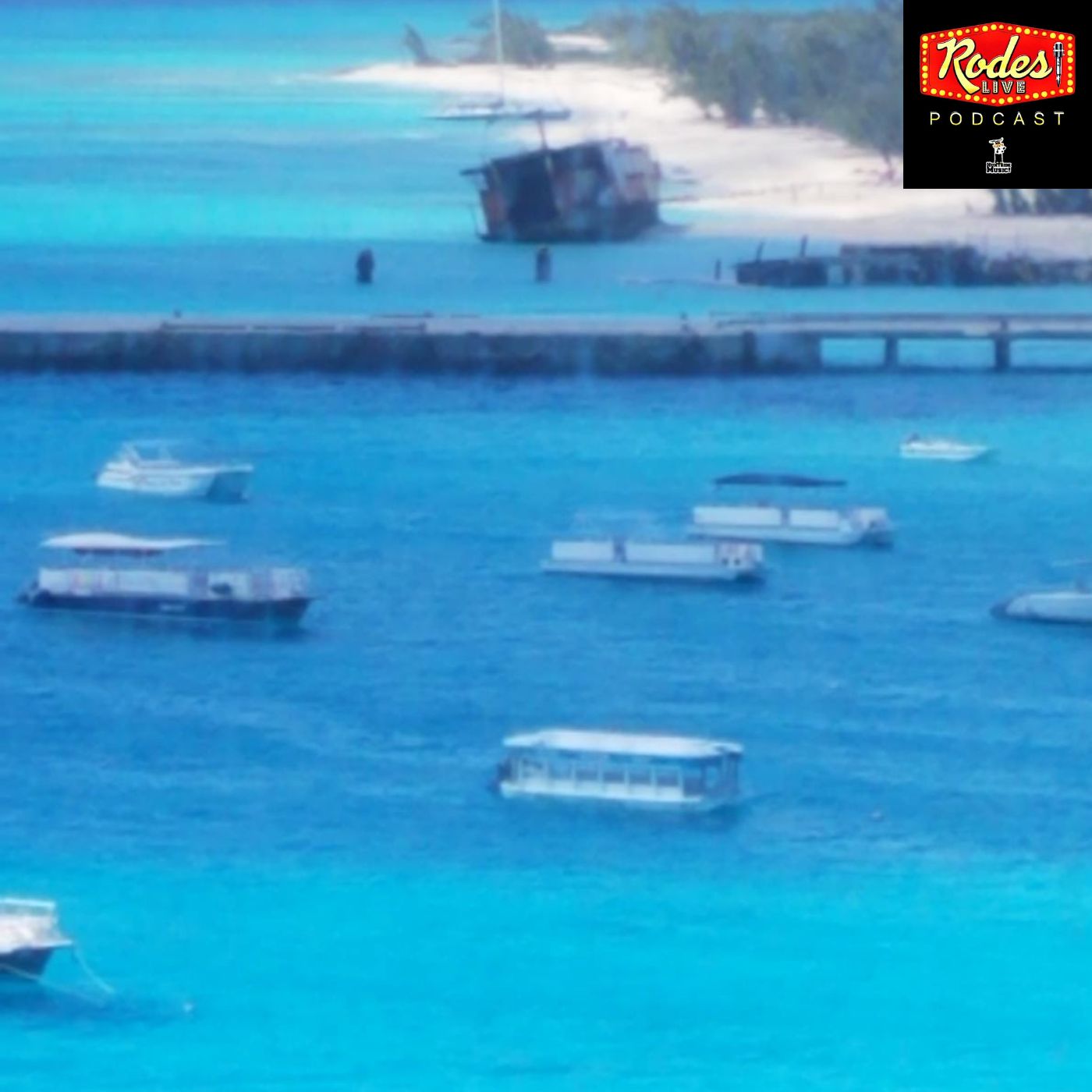 Expecting a dreamy Baecation on the open seas, Chane Hunt and her husband set sail on a cruise. Little did they know that the journey would be filled with unexpected twists and turns! From testing their luck at the casino to dining at the steakhouse, the couple encountered both highs and lows on their adventure, but their love for one another made all their experiences even more special.
It's better to be prepared than unprepared, especially when traveling. - Chane
My special guest is Chane
Chane, a travel enthusiast and passionate cruiser, joins Rodes on the show to discuss their recent Baecation experience. With an eye for detail and a love for adventure, Chane offers valuable insights into planning the perfect getaway with your significant other. As a seasoned traveler, she knows the importance of packing just the right amount and navigating the challenges that may arise during a trip. Chane and Rodes share their memorable moments, from delicious meals to humorous encounters, all while enjoying each other's company on their cruise vacation.
This is Chane 's story:
Chane Hunt, better known as Mrs. Hunt, eagerly anticipated her Baecation with her husband. The couple decided on a cruise to Cozumel and Yucatan, expecting the excitement and relaxation that these adventures usually entail. Little did they know, the journey would be filled with ups and downs as they navigated the challenges presented by subpar service and unanticipated obstacles. Despite these difficulties, Chane and her husband focused on the enjoyable moments, like testing their luck at the casino and dining at the ship's delicious steakhouse. Their love for each other, and their shared laughter, helped them make the best of their baecation together.
In this episode, you will be able to:
Master the art of cruise packing with essential items and strategies for limited supplies.
Tackle the challenge of addressing unruly children on flights and in public spaces with confidence.
Grasp the complexities of cruise staff attitudes and potential impacts on guest experience.
Uncover the excitement of Cozumel excursions, featuring horseback riding and cenote swimming insights.
Delve into the captivating food and culture scene of New Orleans and Chicago, gaining expert recommendations.
The resources mentioned in this episode are:
Check out the Rodes Live Podcast Merch Store on Linktr.ee/Rodes for merchandise and support.
Purchase the White Lines book by Rodes Hunt available online.
Visit the www.rodesonline.net website for more content and information.
Follow Rodes on all social media platforms, available in the Linktree.
Listen to the iconic song Cruisin by Smokey Robinson on all streaming platforms.
Consider getting TSA PreCheck for faster and more convenient airport security experiences.
If traveling to New Orleans, book a stay at the FinestAes Convention Center for a convenient location near the cruise port.
Visit the Flamingo sports bar in New Orleans for delicious red beans and rice and refreshing drinks.
While in New Orleans, explore the convention center and nearby mall for shopping and entertainment options.
Try the pineapple upside-down drink and other tasty slushy drinks with a shot of Hennessy for a fun treat during your travels.
Connect with me here:
https://www.youtube.com/https://www.youtube.com/rodes hunt
https://www.youtube.com/https://www.youtube.com/rodes hunt
https://www.linkedin.com/https://www.linkedin.com/rodes hunt
https://www.twitter.com/https://www.twitter.com/huntsidemusic
https://www.facebook.com/https://www.facebook.com/rodes live podcast
www.rodesonline.net